2. MANAGE Reports
Management Services
Key Benefits:
Streamlined Report Management.
ReportBeam's approval/rejection process ensures that all reports are completed accurately without errors or omissions.

No additional licenses.
The unique web-based approach used for supervisors allows them to review a PDF version of the report without having to purchase or install any additional software.

Flexible report workflow.
Officers and supervisors are not bound to a pre-set workflow, the ReportBeam system can be configured to match your existing workflow for creating and managing records, but still assist in streamlining the process.

Powerful Auditing.
ReportBeam automatically tracks all access to a collision report. Whether the report is submitted to the system, viewed by a supervisor or approved/rejected, the ReportBeam system timestamps each entry with the username of the person responsible.
Key Features:
Supports all form types. For example: Crash Reports, Citations, Incident Reports, Vehicle Inspection Forms, DUI Reports etc.

Approval/rejection system with notes

Advanced report search capabilities

Web-based system

Transaction auditing system to improve accountability

Export to PDF for printing and archiving reports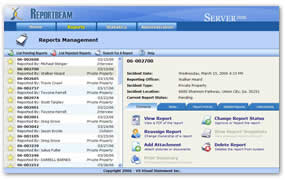 Approval / Rejection Workflow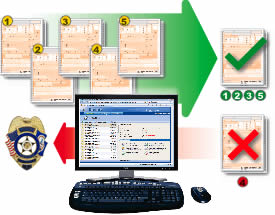 Once the report has been successfully transferred to the centralized database, supervisors can review the reports for
completeness and accuracy.
To help speed up the approval process notes can be added to a report to provide feedback between officers and supervisors.
This can help speed up the approval process and get data from the report into your community's statistics for analysis. Additional document services include a transaction audit log to show anything and everything done to a particular report. Quickly see when the report was submitted, who viewed the report, and who approved the report.
Instant Report Access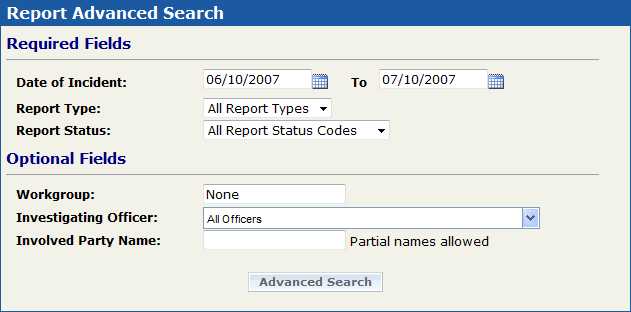 Search for reports by report number, name, location etc.
The ReportBeam system not only makes the desired data instantly available but it also makes it easy to find and navigate related reports.
Report History/Papertrail
Every report has a papertrail that contains a detailed list of everyone who created, accessed and modified a report. The audit trail makes it easy to track report corrections in a timely manner.
---