ReportBeam Electronic Crash Reporting
More States (MS, WV, VA, WY) have chosen ReportBeam as a turnkey solution than any other system!
ReportBeam provides a complete traffic collision reporting system for any state or province within North America. The state collision form is completed using our ReportBeam software and SmartRoads diagramming tool. Once completed, the data can be transmitted to the centralized document management system.
The ReportBeam electronic system can take care of all your reporting needs. This turn-key system can be deployed quickly with minimal time and resources.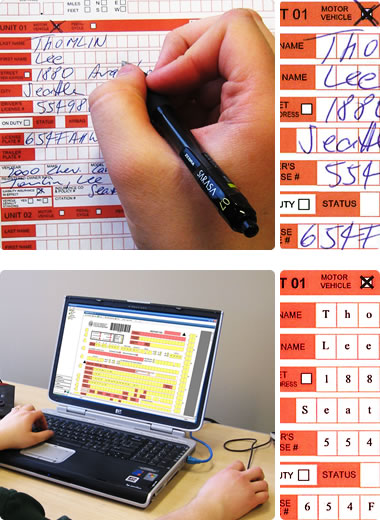 ReportBeam is a electronic system capable of supporting multiple report types (Collision, Citation, DUI, Crime) and other forms requested by your agency.
Any paper-based form can be fully supported with reporting, printing, statistical analysis, mapping etc.
Availability
The ReportBeam electronic crash reporting system is available throughout the USA. The states of MS, WV, VA, WY have adopted ReportBeam as their statewide reporting solution (see Success Stories) and agencies in over 25 states are currently using ReportBeam as their electronic crash reporting solution.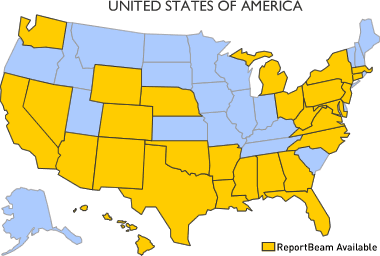 Live Statistics
ReportBeam provides live reporting data for statistics and reports, which is compiled to flag high incident areas. High quality reports, chart and mapping views make it easy to make sense of the data, so you can be proactive in making your community safer.
Easy to Use
Features such as an exact replica of your state's form, advanced validation; combined in an easy to use application make electronic reporting accessible to everyone.
Turnkey Solution
ReportBeam can be deployed and be up and running within days. No headaches or troubles to you or your agency
Report Management
Reports can be approved or Rejected from any PC connected to the internet. Powerful auditing features track every report with an exact paper trial.
Secure
The system uses 128bit encrypted Secure Socket Layer (SSL) technology, an internet standard. The data securely hosted by RackSpace located in Texas, USA or hosted by your own organization, the choice is yours.
Expandable
ReportBeam is capable of expanding to meet an agency's needs. From APIs, eCommerce module to RMS integration ReportBeam can be customized/expanded to meet your requirements.

How does it work?
For more information on how the electronic reporting system works click here.